Sewer Line Construction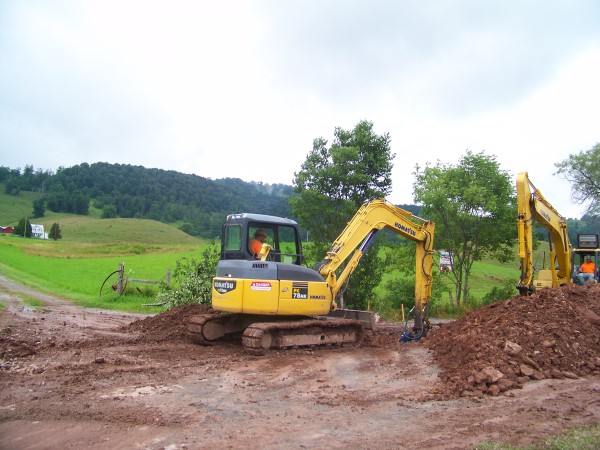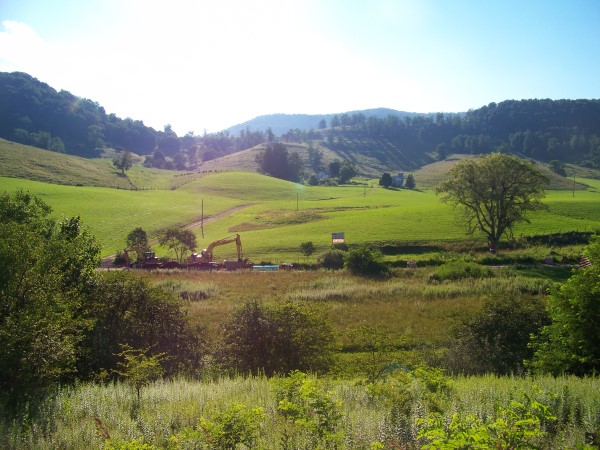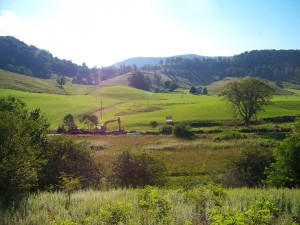 * This gravity fed sewer line through Snowshoe Farms was completed July, 2016.
The estimated cost is $27,089,990 ($11,000,000 at 0% with 0.5% admin fee for 40 years and $16,089,990 at 1% for 40 years) including @4,000' of 8" gravity-fed sewer mainline along the Huttonsville Turnpike and through Snowshoe Farms and Headwaters.
Hard cost construction benefit to Snowshoe Farms of $1,100,000—see "Summary Tabulation of Construction Bids – Contracts 1 & 2 Bid date : March 18, 2015" (available upon request).
Snowshoe Farms is the largest contiguous commercial landholding to be served by the Regional Sewage Treatment Plant with the exception of Snowshoe Mountain Resort.  Therefore, the farm and Headwaters are positioned to be the dominant interest in the Northern valley of U.S. 219.  (The Southern valley along U.S. 219 will not get service.)
The Regional sewer is the final ingredient for The Snowshoe Resort area to become the Gatlinburg, Pigeon Forge, or Dollywood of West Virginia.
---
(Pocahontas Times News Article – September 17, 2015)
Work is underway on treatment plant
Bill Liebman, Construction Inspector, for Waste Water Management, Inc., reports that after early summer rain delays, work is progressing well on the new Snowshoe/Linwood wastewater treatment plant facility.
The plant, designed by Waste Water Management, Inc. of Fairfax, Virginia, is being constructed for the Pocahontas County Public Service District by Orders Construction Company. Orders subcontracted the site preparation to Lynch Construction of White Sulphur Springs, and the concrete tank construction to Mack Construction from Ohio. Orders will build out and furnish the building itself.
The collection system and pump stations are being installed by Pipes Plus utility contractor from Charleston. Pipes Plus is also a subcontractor of the PSD. Waste Water Management, Inc. has two full-time construction inspectors on the project watching over the construction work.
The multimillion dollar project is entirely funded by state loans which will be repaid solely by the ratepayers and with no cost to the taxpayers of Pocahontas County.